Vertical Waves
Vertical Blinds - with a difference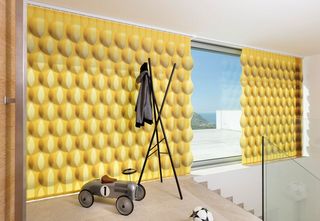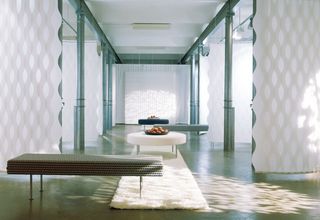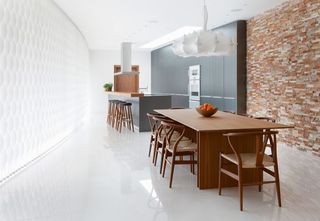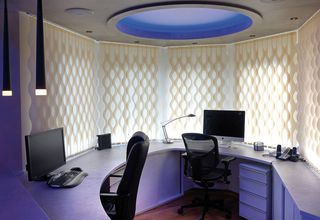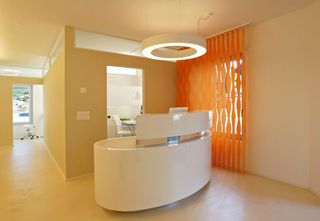 Silent Gliss Vertical Waves (designed by Eva Marmbrandt) use laser cutting to change a classic vertical blind system into a remarkable window treatment or room divider perfectly suited to modern interiors. They create a striking environment with the addition of lighting and acoustic effects.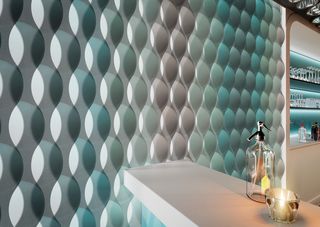 3D Vertical Waves is our latest development which uses the digital fabric printing technologies with remarkable results.
Using spherical shapes in gentle colour sequences we create an eye-catching 3D effect, ranging from a flowing wave to a bulbous honeycombe structure depending on the viewing angle.